Available Units
As of 22 Oct 2021
Tower View
#01
#02
#03
#04
#05
#06
#07
#08
#09
#10
#11
48
506sqft
1 BR
484sqft
1 BR
484sqft
1 BR
797sqft
2 BR
409 sqft
1 BR
8,956sqft
47
2,874sqft
506sqft
1 BR
484sqft
1 BR
484sqft
1 BR
797sqft
2 BR
409 sqft
1 BR
3,972sqft
46
2,874sqft
506sqft
1 BR
484sqft
1 BR
484sqft
1 BR
797sqft
2 BR
409 sqft
1 BR
3,972sqft
44
2,788 sqft
5 BR
732sqft
2 BR
484sqft
1 BR
484sqft
1 BR
797sqft
2 BR
409 sqft
1 BR
893sqft
3 BR
732sqft
2 BR
463 sqft
1 BR
1,755 sqft
4 BR
43
2,788 sqft
5 BR
732sqft
2 BR
484sqft
1 BR
484sqft
1 BR
797sqft
2 BR
409 sqft
1 BR
893sqft
3 BR
732sqft
2 BR
463 sqft
1 BR
1,755 sqft
4 BR
42
2,788 sqft
5 BR
732sqft
2 BR
484sqft
1 BR
484sqft
1 BR
797sqft
2 BR
409 sqft
1 BR
893sqft
3 BR
732sqft
2 BR
463 sqft
1 BR
1,755 sqft
4 BR
41
2,788 sqft
5 BR
732sqft
2 BR
484sqft
1 BR
484sqft
1 BR
797sqft
2 BR
409 sqft
1 BR
893sqft
3 BR
732sqft
2 BR
463 sqft
1 BR
1,755 sqft
4 BR
40
2,788 sqft
5 BR
732sqft
2 BR
484sqft
1 BR
484sqft
1 BR
797sqft
2 BR
409 sqft
1 BR
893sqft
3 BR
732sqft
2 BR
463 sqft
1 BR
1,755 sqft
4 BR
39
2,788 sqft
5 BR
818 sqft
2 BR
549 sqft
1 BR
538 sqft
1 BR
829 sqft
2 BR
409 sqft
1 BR
947 sqft
3 BR
732sqft
2 BR
463 sqft
1 BR
1,755 sqft
4 BR
38
2,788 sqft
5 BR
818 sqft
2 BR
549 sqft
1 BR
538 sqft
1 BR
829 sqft
2 BR
409 sqft
1 BR
947 sqft
3 BR
732sqft
2 BR
463 sqft
1 BR
1,755 sqft
4 BR
37
2,788 sqft
5 BR
818 sqft
2 BR
549 sqft
1 BR
538 sqft
1 BR
829 sqft
2 BR
409 sqft
1 BR
947 sqft
3 BR
732sqft
2 BR
463 sqft
1 BR
1,755 sqft
4 BR
36
2,788 sqft
5 BR
818 sqft
2 BR
549 sqft
1 BR
538 sqft
1 BR
829 sqft
2 BR
409 sqft
1 BR
947 sqft
3 BR
732sqft
2 BR
463 sqft
1 BR
1,755 sqft
4 BR
35
2,788 sqft
5 BR
818 sqft
2 BR
549 sqft
1 BR
538 sqft
1 BR
829 sqft
2 BR
409 sqft
1 BR
947 sqft
3 BR
732sqft
2 BR
463 sqft
1 BR
1,755 sqft
4 BR
34
2,788 sqft
5 BR
818 sqft
2 BR
549 sqft
1 BR
538 sqft
1 BR
829 sqft
2 BR
409 sqft
1 BR
947 sqft
3 BR
732sqft
2 BR
463 sqft
1 BR
1,755 sqft
4 BR
33
2,788 sqft
5 BR
818 sqft
2 BR
549 sqft
1 BR
538 sqft
1 BR
829 sqft
2 BR
409 sqft
1 BR
947 sqft
3 BR
732sqft
2 BR
463 sqft
1 BR
1,755 sqft
4 BR
32
2,788 sqft
5 BR
818 sqft
2 BR
549 sqft
1 BR
538 sqft
1 BR
829 sqft
2 BR
409 sqft
1 BR
947 sqft
3 BR
732sqft
2 BR
463 sqft
1 BR
1,755 sqft
4 BR
31
2,788 sqft
5 BR
818 sqft
2 BR
549 sqft
1 BR
538 sqft
1 BR
829 sqft
2 BR
409 sqft
1 BR
947 sqft
3 BR
732sqft
2 BR
463 sqft
1 BR
1,755 sqft
4 BR
30
2,788 sqft
5 BR
818 sqft
2 BR
549 sqft
1 BR
538 sqft
1 BR
829 sqft
2 BR
409 sqft
1 BR
947 sqft
3 BR
732sqft
2 BR
463 sqft
1 BR
1,755 sqft
4 BR
29
2,788 sqft
5 BR
818 sqft
2 BR
549 sqft
1 BR
538 sqft
1 BR
829 sqft
2 BR
409 sqft
1 BR
947 sqft
3 BR
732sqft
2 BR
463 sqft
1 BR
1,755 sqft
4 BR
28
2,788 sqft
5 BR
818 sqft
2 BR
549 sqft
1 BR
538 sqft
1 BR
829 sqft
2 BR
409 sqft
1 BR
947 sqft
3 BR
732sqft
2 BR
463 sqft
1 BR
1,755 sqft
4 BR
27
2,788 sqft
5 BR
818 sqft
2 BR
549 sqft
1 BR
538 sqft
1 BR
829 sqft
2 BR
409 sqft
1 BR
947 sqft
3 BR
732sqft
2 BR
463 sqft
1 BR
1,755 sqft
4 BR
26
2,788 sqft
5 BR
818 sqft
2 BR
549 sqft
1 BR
538 sqft
1 BR
829 sqft
2 BR
409 sqft
1 BR
947 sqft
3 BR
732sqft
2 BR
463 sqft
1 BR
1,755 sqft
4 BR
25
2,788 sqft
5 BR
818 sqft
2 BR
549 sqft
1 BR
538 sqft
1 BR
829 sqft
2 BR
409 sqft
1 BR
947 sqft
3 BR
732sqft
2 BR
463 sqft
1 BR
1,755 sqft
4 BR
23
1,948 sqft
4 BR
818 sqft
2 BR
549 sqft
1 BR
538 sqft
1 BR
829 sqft
2 BR
409 sqft
1 BR
829 sqft
2 BR
506 sqft
1 BR
463 sqft
1 BR
538sqft
1 BR
1,959sqft
4 BR
22
1,948 sqft
4 BR
818 sqft
2 BR
549 sqft
1 BR
538 sqft
1 BR
829 sqft
2 BR
409 sqft
1 BR
829 sqft
2 BR
506 sqft
1 BR
463 sqft
1 BR
538sqft
1 BR
1,959sqft
4 BR
21
1,948 sqft
4 BR
818 sqft
2 BR
549 sqft
1 BR
538 sqft
1 BR
829 sqft
2 BR
409 sqft
1 BR
829 sqft
2 BR
506 sqft
1 BR
463 sqft
1 BR
538sqft
1 BR
1,959sqft
4 BR
20
1,948 sqft
4 BR
818 sqft
2 BR
549 sqft
1 BR
538 sqft
1 BR
829 sqft
2 BR
409 sqft
1 BR
829 sqft
2 BR
506 sqft
1 BR
463 sqft
1 BR
538sqft
1 BR
1,959sqft
4 BR
19
1,948 sqft
4 BR
818 sqft
2 BR
549 sqft
1 BR
538 sqft
1 BR
829 sqft
2 BR
409 sqft
1 BR
829 sqft
2 BR
506 sqft
1 BR
463 sqft
1 BR
538sqft
1 BR
1,959sqft
4 BR
18
1,948 sqft
4 BR
818 sqft
2 BR
549 sqft
1 BR
538 sqft
1 BR
829 sqft
2 BR
409 sqft
1 BR
829 sqft
2 BR
506 sqft
1 BR
463 sqft
1 BR
538sqft
1 BR
1,959sqft
4 BR
17
1,948 sqft
4 BR
818 sqft
2 BR
549 sqft
1 BR
538 sqft
1 BR
829 sqft
2 BR
409 sqft
1 BR
829 sqft
2 BR
506 sqft
1 BR
463 sqft
1 BR
538sqft
1 BR
1,959sqft
4 BR
16
1,948 sqft
4 BR
818 sqft
2 BR
549 sqft
1 BR
538 sqft
1 BR
829 sqft
2 BR
409 sqft
1 BR
829 sqft
2 BR
506 sqft
1 BR
463 sqft
1 BR
538sqft
1 BR
1,959sqft
4 BR
15
1,948 sqft
4 BR
818 sqft
2 BR
549 sqft
1 BR
538 sqft
1 BR
829 sqft
2 BR
409 sqft
1 BR
829 sqft
2 BR
506 sqft
1 BR
463 sqft
1 BR
538sqft
1 BR
1,959sqft
4 BR
14
1,948 sqft
4 BR
818 sqft
2 BR
549 sqft
1 BR
538 sqft
1 BR
829 sqft
2 BR
409 sqft
1 BR
829 sqft
2 BR
506 sqft
1 BR
463 sqft
1 BR
538sqft
1 BR
1,959sqft
4 BR
13
1,948 sqft
4 BR
818 sqft
2 BR
549 sqft
1 BR
538 sqft
1 BR
829 sqft
2 BR
409 sqft
1 BR
829 sqft
2 BR
506 sqft
1 BR
463 sqft
1 BR
538sqft
1 BR
1,959sqft
4 BR
12
1,948 sqft
4 BR
818 sqft
2 BR
549 sqft
1 BR
538 sqft
1 BR
829 sqft
2 BR
409 sqft
1 BR
829 sqft
2 BR
506 sqft
1 BR
463 sqft
1 BR
538sqft
1 BR
1,959sqft
4 BR
11
1,948 sqft
4 BR
818 sqft
2 BR
549 sqft
1 BR
538 sqft
1 BR
829 sqft
2 BR
409 sqft
1 BR
829 sqft
2 BR
506 sqft
1 BR
463 sqft
1 BR
538sqft
1 BR
1,959sqft
4 BR
10
1,948 sqft
4 BR
818 sqft
2 BR
549 sqft
1 BR
538 sqft
1 BR
829 sqft
2 BR
409 sqft
1 BR
829 sqft
2 BR
506 sqft
1 BR
463 sqft
1 BR
538sqft
1 BR
1,959sqft
4 BR
09
1,948 sqft
4 BR
818 sqft
2 BR
549 sqft
1 BR
538 sqft
1 BR
829 sqft
2 BR
409 sqft
1 BR
829 sqft
2 BR
506 sqft
1 BR
463 sqft
1 BR
538sqft
1 BR
1,959sqft
4 BR
08
1,948 sqft
4 BR
818 sqft
2 BR
549 sqft
1 BR
538 sqft
1 BR
829 sqft
2 BR
409 sqft
1 BR
829 sqft
2 BR
506 sqft
1 BR
463 sqft
1 BR
538sqft
1 BR
1,959sqft
4 BR
07
1,948 sqft
4 BR
818 sqft
2 BR
549 sqft
1 BR
538 sqft
1 BR
829 sqft
2 BR
409 sqft
1 BR
829 sqft
2 BR
506 sqft
1 BR
463 sqft
1 BR
538sqft
1 BR
1,959sqft
4 BR
06
1,948 sqft
4 BR
818 sqft
2 BR
549 sqft
1 BR
538 sqft
1 BR
829 sqft
2 BR
409 sqft
1 BR
829 sqft
2 BR
506 sqft
1 BR
463 sqft
1 BR
538sqft
1 BR
1,959sqft
4 BR
05
1,948 sqft
4 BR
818 sqft
2 BR
549 sqft
1 BR
538 sqft
1 BR
829 sqft
2 BR
409 sqft
1 BR
829 sqft
2 BR
506 sqft
1 BR
463 sqft
1 BR
538sqft
1 BR
1,959sqft
4 BR
04
1,948 sqft
4 BR
818 sqft
2 BR
549 sqft
1 BR
538 sqft
1 BR
829 sqft
2 BR
409 sqft
1 BR
829 sqft
2 BR
506 sqft
1 BR
463 sqft
1 BR
538sqft
1 BR
1,959sqft
4 BR
#15
#16
#17
#18
#19
#20
#21
#22
#23
#24
#25
#26
#27
23
474sqft
1 BR
506 sqft
1 BR
560sqft
1 BR
538sqft
1 BR
538sqft
1 BR
1,259sqft
3 BR
861 sqft
2 BR
1,130sqft
3 BR
1,313 sqft
3 BR
807sqft
2 BR
807sqft
2 BR
883sqft
2 BR
441sqft
1 BR
22
474sqft
1 BR
506 sqft
1 BR
560sqft
1 BR
538sqft
1 BR
538sqft
1 BR
1,259sqft
3 BR
861 sqft
2 BR
1,130sqft
3 BR
1,313 sqft
3 BR
807sqft
2 BR
807sqft
2 BR
883sqft
2 BR
441sqft
1 BR
21
474sqft
1 BR
506 sqft
1 BR
560sqft
1 BR
538sqft
1 BR
538sqft
1 BR
1,259sqft
3 BR
861 sqft
2 BR
1,130sqft
3 BR
1,313 sqft
3 BR
807sqft
2 BR
807sqft
2 BR
883sqft
2 BR
441sqft
1 BR
20
474sqft
1 BR
506 sqft
1 BR
560sqft
1 BR
538sqft
1 BR
538sqft
1 BR
1,259sqft
3 BR
861 sqft
2 BR
1,130sqft
3 BR
1,313 sqft
3 BR
807sqft
2 BR
807sqft
2 BR
883sqft
2 BR
441sqft
1 BR
19
474sqft
1 BR
506 sqft
1 BR
560sqft
1 BR
538sqft
1 BR
538sqft
1 BR
1,259sqft
3 BR
861 sqft
2 BR
1,130sqft
3 BR
1,313 sqft
3 BR
807sqft
2 BR
807sqft
2 BR
883sqft
2 BR
441sqft
1 BR
18
474sqft
1 BR
506 sqft
1 BR
560sqft
1 BR
538sqft
1 BR
538sqft
1 BR
1,259sqft
3 BR
861 sqft
2 BR
1,130sqft
3 BR
1,313 sqft
3 BR
807sqft
2 BR
807sqft
2 BR
883sqft
2 BR
441sqft
1 BR
17
474sqft
1 BR
506 sqft
1 BR
560sqft
1 BR
538sqft
1 BR
538sqft
1 BR
1,259sqft
3 BR
861 sqft
2 BR
1,130sqft
3 BR
1,313 sqft
3 BR
807sqft
2 BR
807sqft
2 BR
883sqft
2 BR
441sqft
1 BR
16
474sqft
1 BR
506 sqft
1 BR
560sqft
1 BR
538sqft
1 BR
538sqft
1 BR
1,259sqft
3 BR
861 sqft
2 BR
1,130sqft
3 BR
1,313 sqft
3 BR
807sqft
2 BR
807sqft
2 BR
883sqft
2 BR
441sqft
1 BR
15
474sqft
1 BR
506 sqft
1 BR
560sqft
1 BR
538sqft
1 BR
538sqft
1 BR
1,259sqft
3 BR
861 sqft
2 BR
1,130sqft
3 BR
1,313 sqft
3 BR
807sqft
2 BR
807sqft
2 BR
883sqft
2 BR
441sqft
1 BR
14
474sqft
1 BR
506 sqft
1 BR
560sqft
1 BR
538sqft
1 BR
538sqft
1 BR
1,259sqft
3 BR
861 sqft
2 BR
1,130sqft
3 BR
1,313 sqft
3 BR
807sqft
2 BR
807sqft
2 BR
883sqft
2 BR
441sqft
1 BR
13
474sqft
1 BR
506 sqft
1 BR
560sqft
1 BR
538sqft
1 BR
538sqft
1 BR
1,259sqft
3 BR
861 sqft
2 BR
1,130sqft
3 BR
1,313 sqft
3 BR
807sqft
2 BR
807sqft
2 BR
883sqft
2 BR
441sqft
1 BR
12
474sqft
1 BR
506 sqft
1 BR
560sqft
1 BR
538sqft
1 BR
538sqft
1 BR
1,259sqft
3 BR
861 sqft
2 BR
1,130sqft
3 BR
1,313 sqft
3 BR
807sqft
2 BR
807sqft
2 BR
883sqft
2 BR
441sqft
1 BR
11
474sqft
1 BR
506 sqft
1 BR
560sqft
1 BR
538sqft
1 BR
538sqft
1 BR
1,259sqft
3 BR
861 sqft
2 BR
1,130sqft
3 BR
1,313 sqft
3 BR
807sqft
2 BR
807sqft
2 BR
883sqft
2 BR
441sqft
1 BR
10
474sqft
1 BR
506 sqft
1 BR
560sqft
1 BR
538sqft
1 BR
538sqft
1 BR
1,259sqft
3 BR
861 sqft
2 BR
1,130sqft
3 BR
1,313 sqft
3 BR
807sqft
2 BR
807sqft
2 BR
883sqft
2 BR
441sqft
1 BR
09
474sqft
1 BR
506 sqft
1 BR
560sqft
1 BR
538sqft
1 BR
538sqft
1 BR
1,259sqft
3 BR
861 sqft
2 BR
1,130sqft
3 BR
1,313 sqft
3 BR
807sqft
2 BR
807sqft
2 BR
883sqft
2 BR
441sqft
1 BR
08
474sqft
1 BR
506 sqft
1 BR
560sqft
1 BR
538sqft
1 BR
538sqft
1 BR
1,259sqft
3 BR
861 sqft
2 BR
1,130sqft
3 BR
1,313 sqft
3 BR
807sqft
2 BR
807sqft
2 BR
883sqft
2 BR
441sqft
1 BR
07
474sqft
1 BR
506 sqft
1 BR
560sqft
1 BR
538sqft
1 BR
538sqft
1 BR
1,259sqft
3 BR
861 sqft
2 BR
1,130sqft
3 BR
1,313 sqft
3 BR
807sqft
2 BR
807sqft
2 BR
883sqft
2 BR
06
474sqft
1 BR
506 sqft
1 BR
560sqft
1 BR
538sqft
1 BR
538sqft
1 BR
1,259sqft
3 BR
861 sqft
2 BR
1,130sqft
3 BR
1,313 sqft
3 BR
807sqft
2 BR
807sqft
2 BR
883sqft
2 BR
05
474sqft
1 BR
506 sqft
1 BR
560sqft
1 BR
538sqft
1 BR
538sqft
1 BR
1,259sqft
3 BR
861 sqft
2 BR
1,130sqft
3 BR
1,313 sqft
3 BR
807sqft
2 BR
807sqft
2 BR
883sqft
2 BR
04
474sqft
1 BR
506 sqft
1 BR
560sqft
1 BR
538sqft
1 BR
538sqft
1 BR
1,259sqft
3 BR
861 sqft
2 BR
1,130sqft
3 BR
1,313 sqft
3 BR
807sqft
2 BR
807sqft
2 BR
883sqft
2 BR
Units Distribution
Type
Name
Area (sqft)
Available Units
Price From
1-BEDROOM
A1
409
41

-

A1(p)
409
2

-

A2

441
16

-

A3
463
40

-

1-BEDROOM + STUDY

AS1

474
20

-

AS2

484
7

-

AS2(p)

484
1

-

AS2a
538
34

-

AS2a(p)
538
1

-

AS2b

538
20

-

AS2c

538
20

-

AS3

484
7

-

AS3(p)

484
1

-

AS3a
549
34

-

AS3a(p)
549
1

-

AS4

506
2

-

AS4(p)

506
1

-

AS5
506
20

-

AS6
506
20

-

AS7

538
20

-

AS8

560
20

-

2-BEDROOM

B1

732
20

-

2-BEDROOM + ENSUITE STUDY
B1(S)
829
20

-

2-BEDROOM + STUDY

BS1

732
5

-

BS1a
818
34

-

BS1a(p)
818
1

-

BS2

797
7

-

BS2(p)

797
1

-

BS2a
829
34

-

BS2a(p)
829
1

-

BS3

807
20

-

BS4

807
20

-

BS5
861
20

-

BS6

883
20

-

3-BEDROOM

C1

893
5

-

C1a
947
15

-

C2

1,130
20

-

C3

1,259
20

-

3-BEDROOM PREMIUM
CP1
1,313
20

-

4-BEDROOM PREMIUM
DP1
1,755
20

-

DP2
1,948
19

-

DP2(p)
1,948
1

-

DP3

1,959
19

-

DP3(p)

1,959
1

-

5-BEDROOM PREMIUM
EP1
2,788
20

-

SKY SUITE

SS1

2,874
2

-

SS2

3,972
2

-

SUPER PENTHOUSE

PH

8,956
1

-
Disclaimer: the Canninghill Piers unit charts displayed here are for your reference only, unit availability is subject to change without prior notice. To get the latest pricing, please register your interest, or WhatsApp us.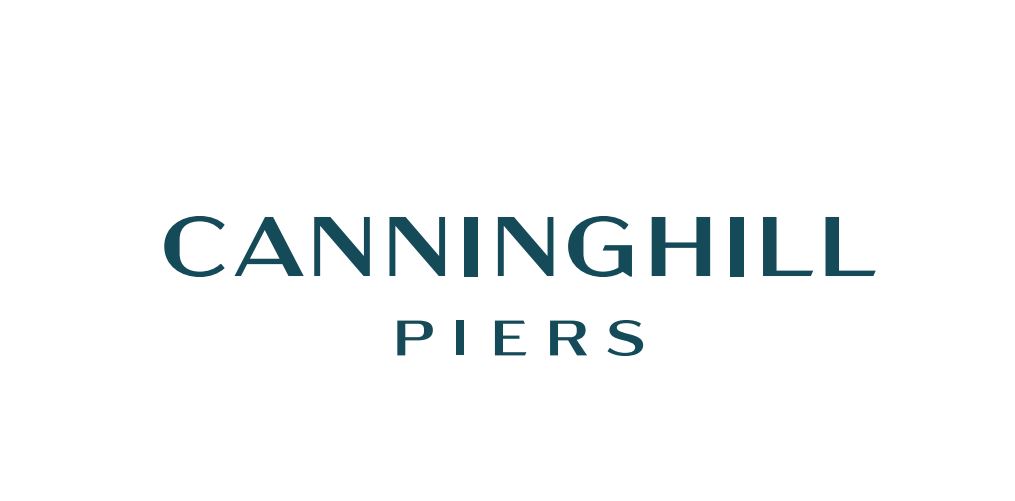 Canninghill Piers
Truly, a unique setting like no other.
Address
Clarke Quay
Location
D06 - City Hall / Clarke Quay
Showflat
Canninghill Piers showflat is currently under construction.
Book an appointment
We will get back to you ASAP.